SHIPS WORLDWIDE. EASY DIY INSTALL.
FAST, AFFORDABLE & EFFECTIVE GROUND STABILIZATION
The Benefits of BaseCore™: The Ultimate Geo Ground Grid
Not all geocell ground grids are equal.  At Performance Footing, we offer two versions of our custom design BaseCore geo-cells, each are easy to install, come with our custom service and packaging however are recommended for different use cases.
Our ground grids all come in 3" height. The same heights are used from mining roads to slope protection worldwide and fit almost 95% of any application.
BaseCore™ Geocell Ground Grid Variations
Installed in commercial, agricultural and residential applications worldwide.
BaseCore™ HD geo-cell ground grids have closer welds than any other geo ground grid on the market. What does this mean for you? Less fill material, smaller cells, making a much stronger foundation for driveways, parking pads, arenas or paddocks and more. Comes with FREE CLIPS.
Our original BaseCore™ geo-cells come with the same quality welds and material as our HD version with larger cells making it a more economical solution for areas requiring less support. Competes and wins against others like Standartpark, Agtec, or Cell-Tek.
Thick material. Strong welds.
Manage erosion and water flow.
Reduce Maintenance. Lasts Decades.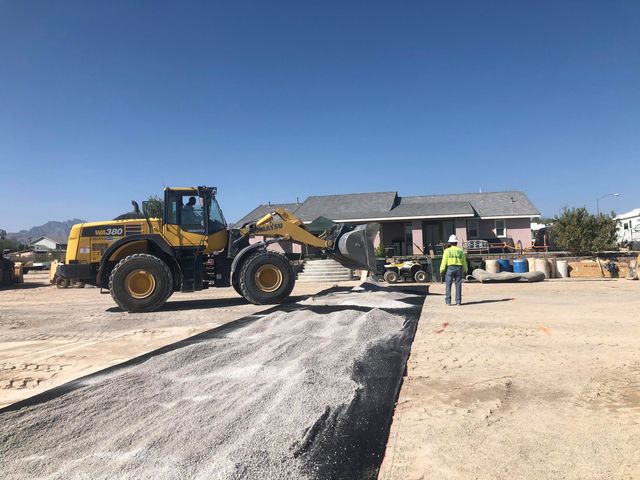 Simple to Install - Easy DIY Project
BaseCore™ is a 3" tall,  extremely thick gauge high density polyethylene (HDPE). The engineering and material makeup provides it with excellent resistance to elements found in the ground as well as protection against ultraviolet degradation.
The BaseCore™ geo-cell features a very high tensile strength to withstand large amounts of lateral force with the BaseCoreHD™ being our top seller, offering best-in-class stability. It is engineered to support the use of military equipment, semi-trucks, heavy foot traffic and, of course, your horses.
Making the Right Decision is Important.
Contact one of our specialists today who will be happy to help answer any questions.