Engineered for Efficient Performance. The Arena Dragster is designed to pull behind ATVs, UTVs, Garden and Compact Tractors. The Dragster features a revolutionary Depth Control System which gives you power to control your arena depth over the entire surface. The swept tine design enables the Dragster to be an aggressive groomer for sandy and sandy-loam arena conditions. With the Easy-to-Use Side-Wind Jack, adjust your Dragster grooming depth in one simple movement, dramatically enhancing the floating and leveling finish on your arena. The Result: Consistent, level ground every use.
Shipping is calculated prior to delivery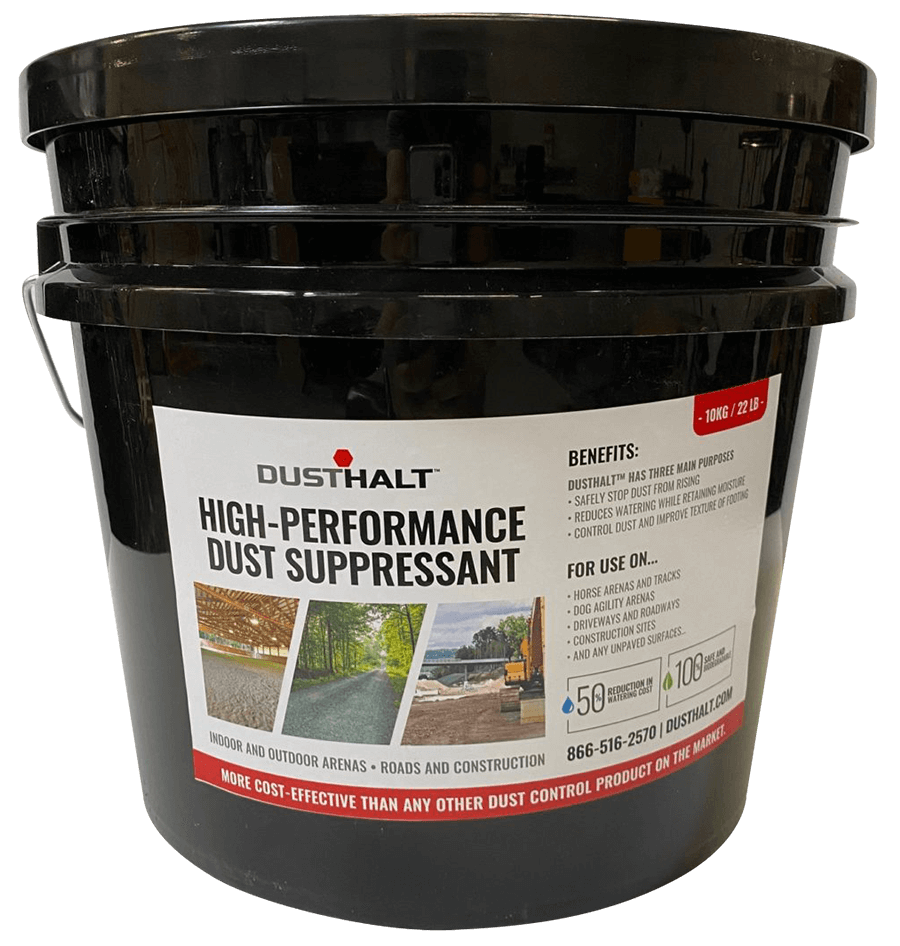 Dust Halt is a pet-friendly and eco-friendly footing additive that helps coat your arena material to bind dust to your footing. Dust Halt accomplishes this by giving your dust a negative charge, attracting it back to your footing without causing clumps or excess water retention.
Due to this innovative technology, a single application of Dust Halt lasts for up to 16 months, making it a cost effective and low-maintenance choice for arenas of all sizes. Simple application by hand.