We Stand Behind Performance Footing
Performance Footing is a family owned and operated business with warehouses throughout the US and shipping worldwide. We operate a lean and agile company so we can pass along the savings onto our clientele located around the United States.
Our equestrian passion informs all aspects of our business. You will witness our commitment to the equestrian lifestyle in the service we provide, products we develop and sell and the response times in which we respond.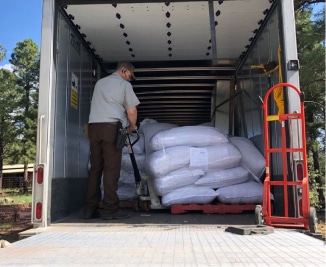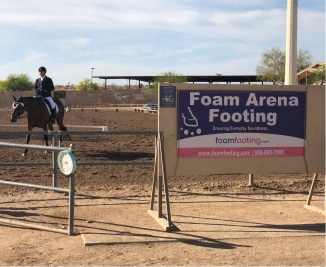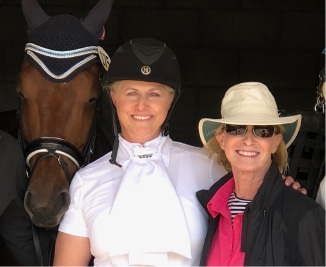 Learn about our Vision, Mission and Values
Vision:
Enhance the joy of riding to a worldwide audience.
Mission:
Develop and offer affordable footing solutions that improve safety and comfort for horses and humans.
We Understand:
We are horse owners, riders, trainers and product designers with over 40- years of experience that includes winning a Young Riders championship five times, riding at the FEI level and becoming a L-judge.
We Are Passionate:
Never satisfied, we search for ways to improve the joy of riding. We ride and train every day, ever passionate about learning and growing the sport.
We Test Ourselves:
We ride and test in climates ranging from below zero to 120 degrees. Having the experience of riding in such diverse climates and conditions adds to our knowledge. We are able to apply this information and build better products.
We Listen:
To You. We know we don't know everything. We want your feedback. We are excited to hear your ideas. We strive to continually improve. We are energized by helping people pursue their passion for riding.
We Offer Affordability:
We want our solutions and products to be affordable. We are creative in how we approach problems and develop solutions.