 Performance Drags & Groomers
EZ Groomer ATVmodels are designed to be pulled behind ATV's, UTV's and tractors, to give you professional quality results. It has been proven in arenas of all types for its ability to prepare your base as well as the top surface, giving you consistent footing and a level perfect finish. It is designed to make preparing and maintaining your arena footing quick and easy. The tires enable the drag to be transported easily in and out of the arena, they also act as the gauging tires to adjust the "S" tines depth to
meet your footing needs. Following the tines, a leveling bar will smooth off the high spots and carry dirt to fill any holes. The rear roller conditions the surface and also gauges the depth of the tines to leave a consistent, level surface.
Groomers are Built to Order.
Expect 4-6 weeks production and delivery times.

Shipping is calculated prior to delivery
Engineered Efficiency and Proven Quality
Stable footing contributes to the safety, performance, and longevity of your horse.

A well-worn path or depression is bound to cause harm. Creating a dragging habit is healthy for your horses, riders, and overall arena maintenance.

Timing is everything. It is better to drag more than necessary than to neglect the task. Regardless of whether you have natural or synthetic footings, ruts can easily form, and the deeper they become, the harder they are to fix.

The Performance EquiGroomer is designed to be pulled with an ATV, UTV, garden tractor, or compact tractor.
With cutting depths from 0″ to 3″ in conjunction with tine spacing of 2-5/8″, the EquiGroomer offers superior subsurface preparation.
It comes standard with a rear roller, but can be fitted with a rear comb if additional leveling is desired.
Performance's Revolutionary Depth Control System allows you to easily and quickly adjust both your grooming depth and rear roller in seconds using the Top and Side-Wind Jacks.
The Easy-to-Read Depth Gauge shows you how deep you're grooming, allowing you to adjust as required and re-set your groomer at the same depth with every use.
The Rear Roller is split into two sections to ensure excellent footing stabilization and reduced "roller skid" around corners.
The front and Rear Leveler Bars enable the groomer to float and level any surface. This system automatically adjusts to surface conditions on the fly.
Arena Tines are laser cut from 3/8″ hardened AR400 steel. As the tines wear they can be repositioned downward in three mount holes, dramatically increasing tine operation life. When the time comes, tines are easily replaced, simply by removing a 3/8″ bolt and a retainer clip.
Both the Front and Rear Leveler Bars are laser cut from 3/8″ plate steel and easily replaced.
The frame is constructed from laser-cut 1/4″ steel plate and 2″x2″ square tube cross braces for years of dependable service.
The No-Scuff Wall Wheel helps the operator navigate the arena and can be mounted at the front or rear on either side.
Wide Flotation Tires are mounted on 1000lb axles with Easy-Lube hubs to ensure a long life and smooth ride.
The EquiGroomer is available in sizes and widths of 52″, 64″, and 76″.
Durable black paint finish.
| QD Model # | Recommended Power | Width | Length | Approx. Weight |
| --- | --- | --- | --- | --- |
| CEQG 64 – QDX | 350 – 500cc / 20 – 30hp | 64″ | 79″ | 500 |
| CEQG 76 – QDX | 500+cc / 30+hp | 76″ | 79″ | 570 |
How Often Should I Drag My Arena?
It depends on how many horses use the arena. If there is just one horse, dragging every 2–3 days should adequately redistribute and level the footing. The more horses you have, the more often you will need to drag. The important thing is to keep the arena surface as level as possible.
Other Performance Drags


& Groomers Alternatives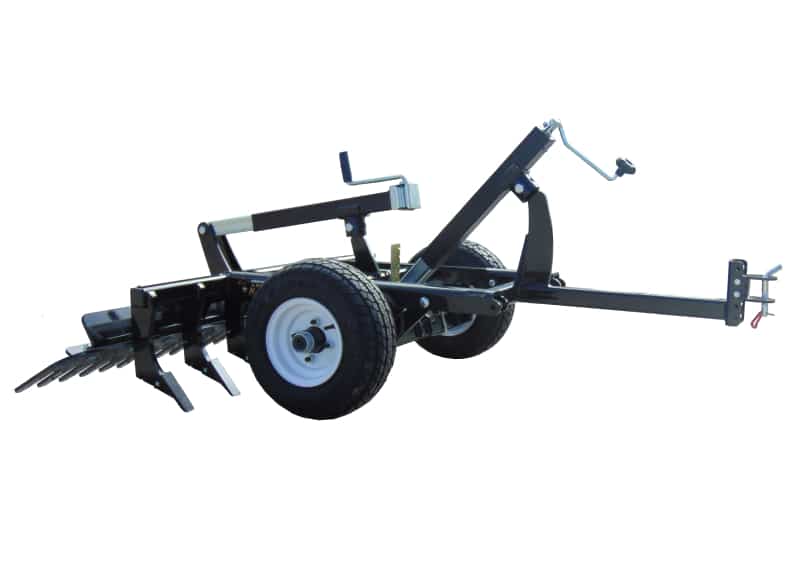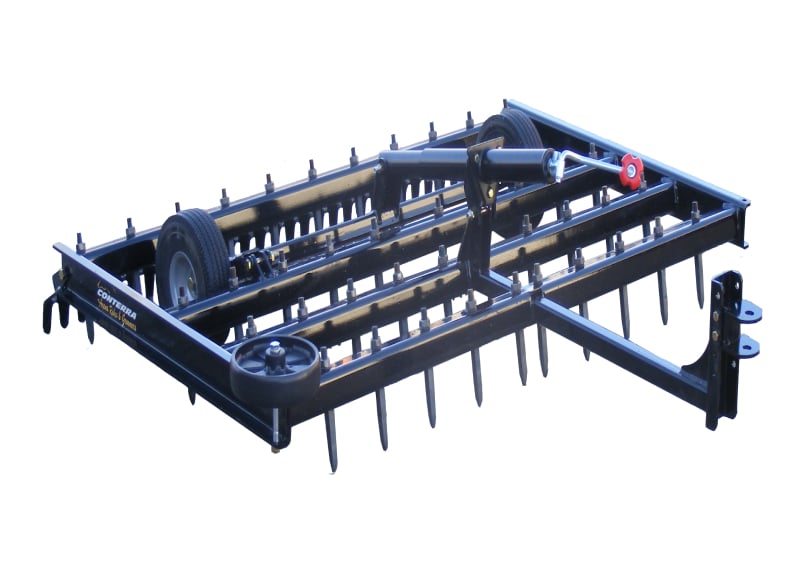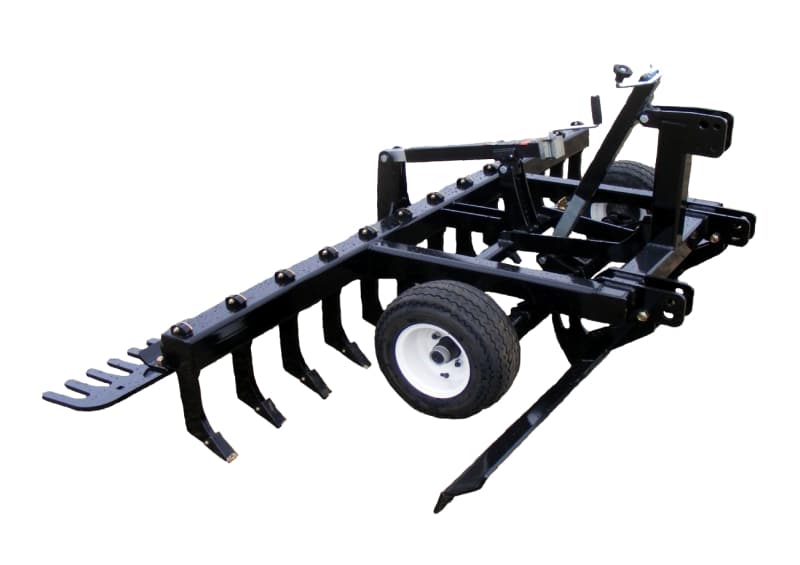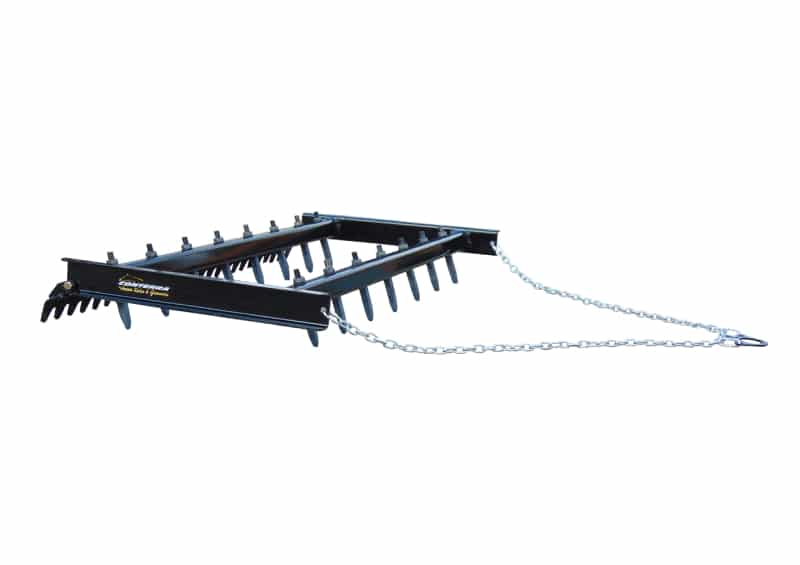 Need More Support?


We've Got You Covered…
If you are wondering how you can take full advantage of this product, contact us now.
Tell us about your project
Let us know which products you are interested in
We will reply to you as soon as possible. Thank you!
Contact One of Our Specialists Today
We take privacy VERY seriously. We do NOT SPAM or sell your information. By submitting your email and phone number, you agree to receive emails, calls, and/or SMS messages from Performance Footing about your inquiry. You can easily opt-out at any time.