Modern eco-friendly solutions for your arena footing
Transform your arena into the riding surface of your dreams!
Our footing solutions can be used in both indoor and outdoor arenas.
Book a free consultation with one of our specialists to match the right blend for you or customize your own footing.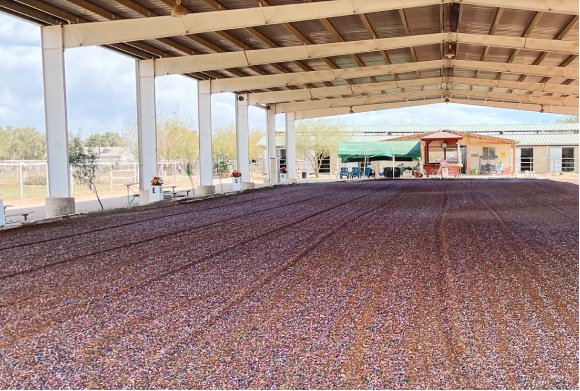 Great for your animals, your arena, and your budget! FoamFooting is a hypoallergenic footing additive that is easily mixed with any sand, providing both you and your horse comfort while you ride.
Softens the hoof's impact
Lessens the amount of dust
Reduces the amount of watering
Enjoy longer training sessions
Reduces compaction and lessens frequent injuries
Dramatically improves cushioning and energy return
Prevents freezing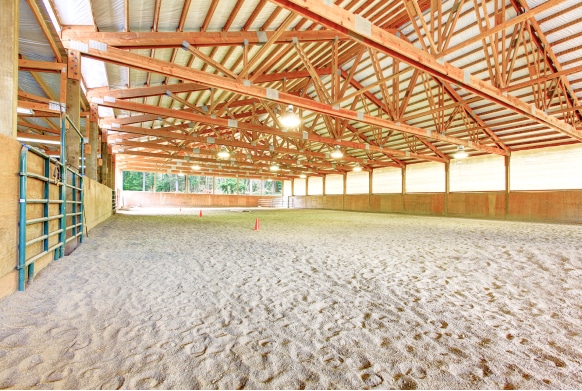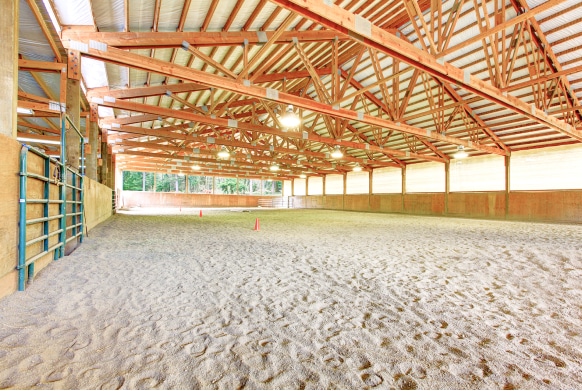 A footing additive to keep your fine sand footing in shape! GGT-Footing™ provides support to existing footing by preventing slippage, reducing dust, and helping it maintain rebound.
Reduces Dust
High Water Storage Capability
Optimal Impact Resistance
Prevents Packing
Increased Slide Strength
Provides Amazing Stability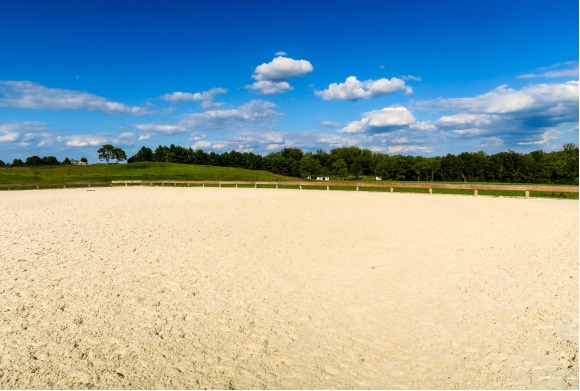 Hunting for low maintenance footing? ArenaGreen is a complete footing solution for those ready to think less about arena maintenance: no watering, dust-free, and sits directly on the arena base.
No Dust
Eliminates the need for watering
Improved cushion
Eliminates the need for additional additives
Sits directly on arena base
Creates optimal sheer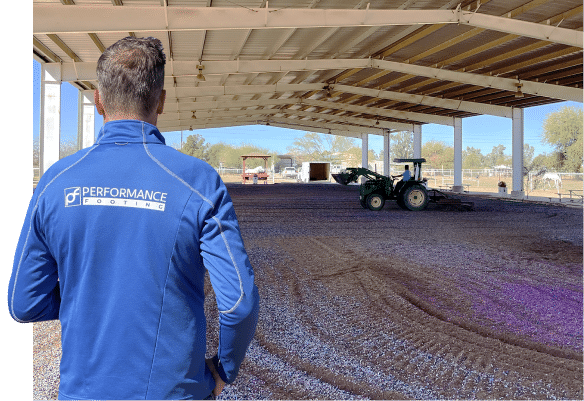 Offering three premier footing options for horse arenas worldwide
We look at it like a recipe. While there are many potential ingredients to use, it is the magic created after putting them together that makes it all worthwhile.
That's why when designing your own premier footing recipe, there are many options and why the horse-loving team at Performance Footing offers free footing consultations and multiple footing options for every budget.
Simple Installation
Our process is easy. Some of our footing options are easy to install in hours. Others we will provide clear instructions, guidance and support throughout the process.
Building a new arena or redoing one?
View our Arena Construction Guide