 Performance Drags & Groomers
Engineered for Efficient and Dependable Performance. The Arena Rake, is designed to pull behind ATVs, UTVs, Garden and Compact Tractors. The Arena Rake features revolutionary Depth Control System which gives you power to control your arena depth over the entire surface. With the Easy-to Use Top-Wind Jack, adjust your Arena Rakes grooming depth in one simple movement, in a matter of seconds. Once the Depth is set the tire and tooth distance never changes. A second Side-Wind Jack controls the Arena Comb, and lets you decide the kind of finish you want, a light or deep harrow. The Result: Consistent, level ground every use.
Groomers are Built to Order.
Expect 4-6 weeks production and delivery times.

Shipping is calculated prior to delivery
Engineered Efficiency and Proven Quality
Stable footing contributes to the safety, performance and longevity of your horse.

A well-worn path or depression is bound to cause harm. Creating a dragging habit is healthy for your horses, riders and overall arena maintenance.

Timing is everything. It is better to drag more than necessary than to neglect the task. Regardless of whether you have natural or sythetic footings, ruts can easily form, and the deeper they become the harder they are to fix.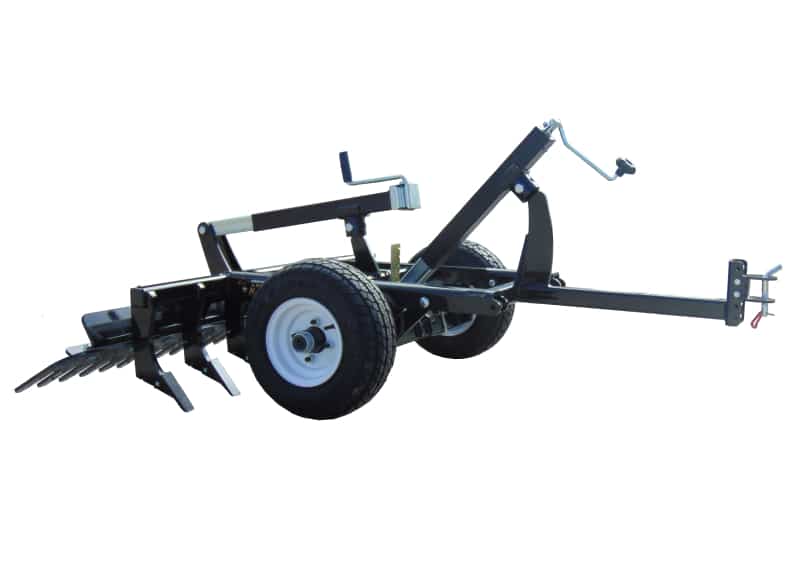 The Performance Arena Rake is designed to be pulled with an ATV, UTV, Garden Tractor, or Compact Tractor.
The Performance Arena Rake is designed for all arena conditions, from sand to sandy-loam and hard packed soil.
The Rake scarifier shanks are designed at an angle to continually pull the groomer into the ground in even the hardest arena conditions.
Performance's Revolutionary Depth Control System allows you to adjust your Arena Rake, grooming your entire arena at the same pre-set depth every pass.
The cutting depth and Arena Comb are both easily adjusted using our heavy duty 5000lb Top and Side-Wind Jacks.
Depth Control can be adjusted between 0″ and 5″ and is monitored by an Easy-to-Read Depth Gauge.
The adjustable front hitch is easily changed to meet the hitch height of your pull vehicle.
Scarifier Shanks are laser cut from a 3/4″ steel plate, and fitted with easy-to-change, bolt-on Scarifier Teeth made from hardened steel.
The extremely durable Arena Comb is laser cut out of hardened 3/8″ plate steel.
Engineered with a heavy duty tubular frame, constructed out of 1/4″ and 3/8″ steel for years of dependable service.
Fitted with two premium quality, wide flotation tires, and easy lube hubs.
Performance's Arena Rake is available in three sizes: 52″, 64″, and 76″ wide.
Powder Coat finish.
| QD Model # | Recommended Power | Width | Length | Approx. Weight |
| --- | --- | --- | --- | --- |
| CAR 52 | 150-400cc / 5hp+ | 52″ | 65″ | 280 |
| CAR 64 | 400cc+ / 12.5hp | 64″ | 65″ | 340 |
| CAR 76 | 550+cc / 17hp | 76″ | 65″ | 400 |
How Often Should I Drag My Arena?
It depends, how many horses use the arena? If there is just one horse, dragging every 2-3 days should adequately redistribute and level the footing. The more horses you have, the more often you will need to drag. The important thing is to keep the arena surface as level as possible.
Other Performance Drags


& Groomers Alternatives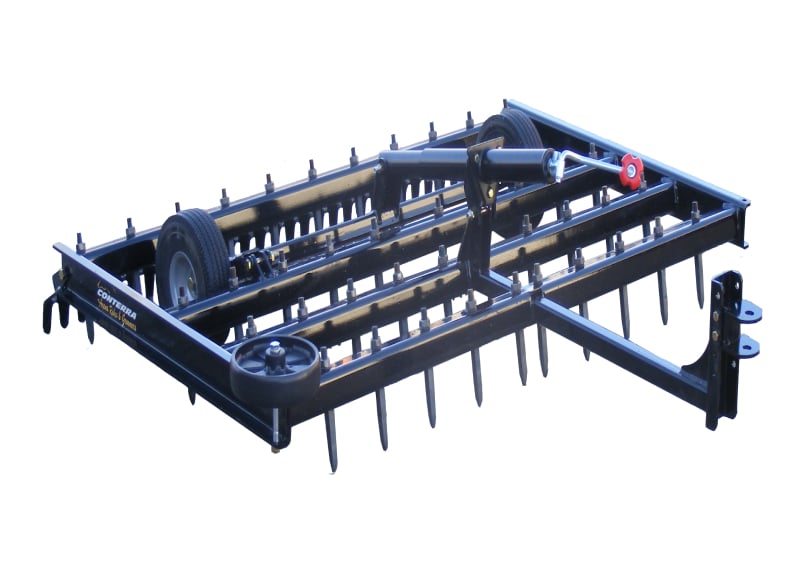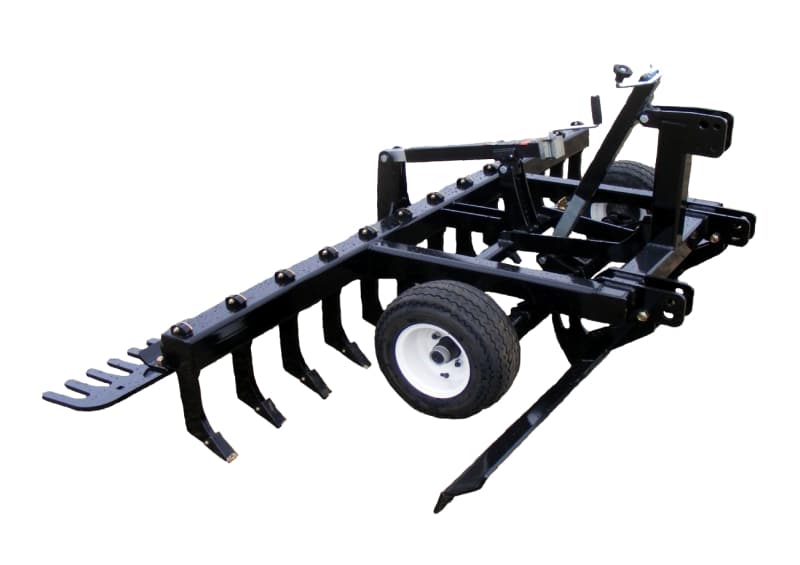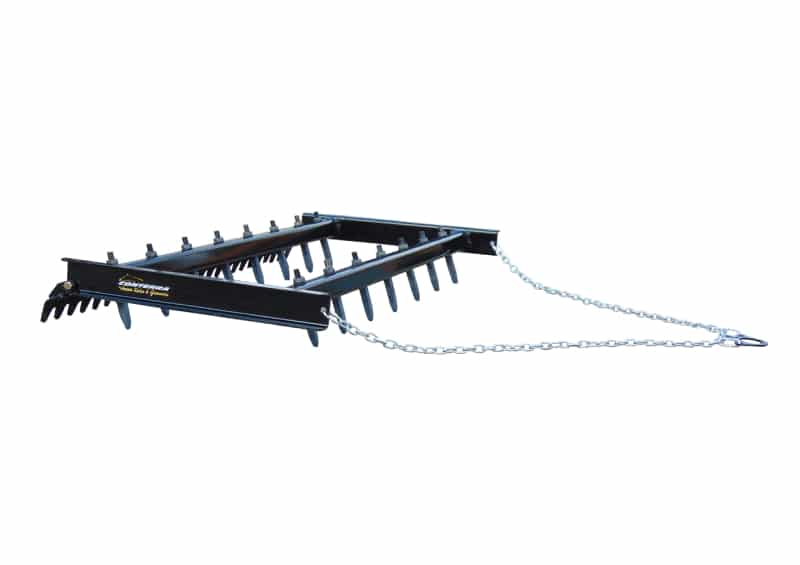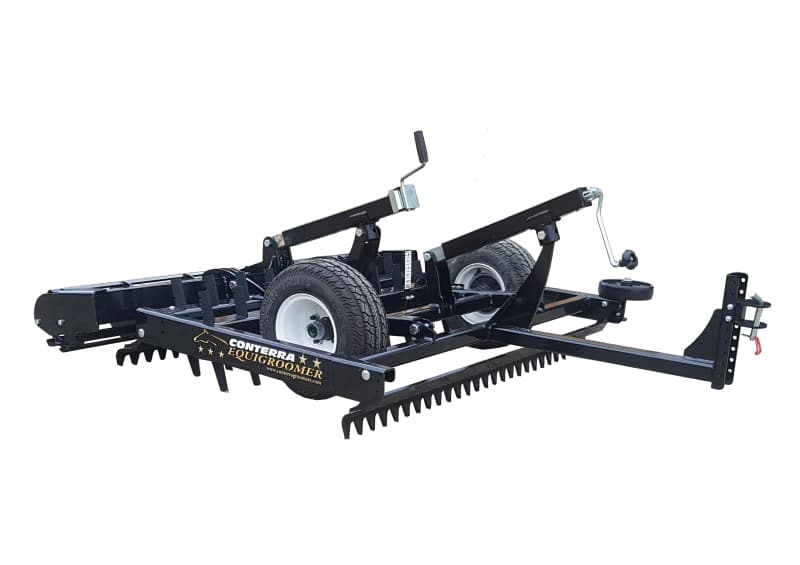 Need More Support?


We've Got You Covered…
If you are wondering how you can take full advantage of this product, contact us now.
Tell us about your project
Let us know which products you are interested in
We will reply to you as soon as possible, thank you!
Contact One of Our Specialists Today
We take privacy VERY seriously. We do NOT SPAM or sell your information. By submitting your email and phone number, you agree to receive emails or calls and/or SMS messaging from Performance Footing about your inquiry. You can easily opt-out at any time