(5-panel bundle) 20 total feet
5 packs of 14-Gauge Cor-ten Steel Edging.
These metal edgings are ideal to deliver that appealing and state-of-art look you wish for your horse facilities, open areas, gardens, pavers, driveways, and more.
Quick installation, Hammer-in
Versatile, Light & Flexible Steel
Sleek Natural finish
Maximize weed & mud control
Free Universal Connectors
Professional-grade Landscaping Doesn't Have to be Complicated.
That's why our versatile commercial-grade Metal Landscaping Edging has been custom-tailored in heavy duty 14 gauge steel to deliver maximum support for any area in your horses' facility.
Material: Corten Steel
14-Gauge Galvanized Steel Edging - provides first-rate resistance and light weight combined:
Measurements:

Height: 6inch. or 8inch.
Width: 48 Inch
Thickness 0.0785inch
Weight: 3.202 lb/ft²

Pieces included: 5 (total of 20 feet)
Shipping: Our Shipping Promise
Promotion Included: 50% off Shipping + Free Pack of universal Connectors
Why Choose Performance Footing
14 gauge Corten steel
edging is created using heavy-duty galvanized steel that stands up against the elements for long-term durability, even in harsh weather conditions
Premium metal lawn
edging provides seamless flexibility that you can adapt to projects of all shapes and sizes.
Sleek natural finish
adds instant curb appeal to your property and effortlessly blends in with all design aesthetics.
Built-in weed control
and mud management that prevents dangerous build-up from impacting the health and safety of your animals.
D.I.Y. hammer-in
steel edging makes the installation process quick and simple, no matter what your construction skills look like.
Top-Notch Steel Edging made of COR-TEN®
A special steel alloy that has a weathered, rusty-orange look perfect to match any surface and harsh weather conditions. These steel sheets act as robust borders to delimitate and keep in place any material inside a landscape, area, or soil.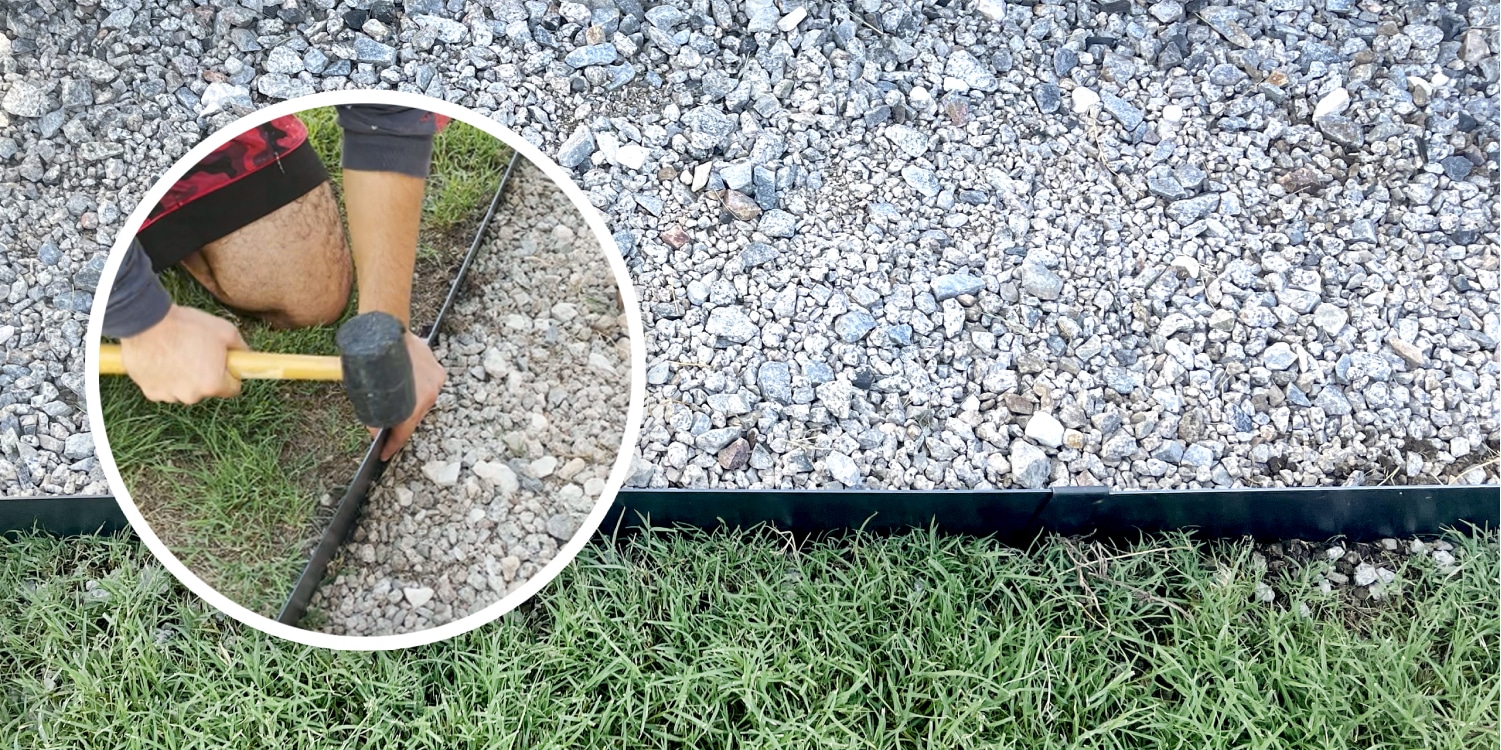 Quick and simple installation process, Hammer-in installation

Versatile & Flexible Steel adapts to projects of all shapes

Sleek Natural finish blends in with all design aesthetics
Maximize weed control and mud management

Comfortable: Light steel sheets with extreme durability
Stabilize Your Pathways, Driveways,
Paddocks and more!
Add Basecore™, to control erosion and
drainage of your soils.
Geotextile Fabric incorporates maximum drainage, weed
and mud control, when combined with any
BaseCore option.
Add Basecore™ + Geotextile, this combination works for maximum drainage, weed, and mud control.
Arena Maintenance Solution
Discover the difference that metal edging can make in your barn, livestock stable, riding arena, and every area in between. Some Applications:
Keeping your livestock healthy starts with maintaining a clean, mud-free living area. Our flexible steel edging helps prevent mud and other hazardous elements from infiltrating your space, reducing your long-term maintenance costs.
No matter what type of riding your horses practice, metal landscape edging is an easy way to create safe, effective training areas that are built to last for countless seasons to come, all with one simple installation.
One of the most challenging aspects of equestrian maintenance is keeping your feeding areas free from dirt and other harmful substances. With steel edging, you can streamline your feeding zones and spend less time cleaning up the unwanted mess.
Delight your visitors with cutting-edge views and tidy areas that provide comfort and relaxation.
Note: Sharp edges can impact horses and humans health. Please keep sharp objects away from animals and humans alike.
Need More Support?


We've Got You Covered…
If you are wondering how you can take full advantage of this product, contact us now.
Tell us about your project
Let us know which products you are interested in
We will reply to you as soon as possible, thank you!
Contact One of Our Specialists Today
We take privacy VERY seriously. We do NOT SPAM or sell your information. By submitting your email and phone number, you agree to receive emails or calls and/or SMS messaging from Performance Footing about your inquiry. You can easily opt-out at any time