Dust-Free Horse Arena Footing
Choose from top footing additives on the equestrian market to reduce or eliminate dust. Breathe easier and transform your indoor or outdoor arena at an affordable price.
Special Offer
1 bucket contains 22 lbs. and covers up to 22,000 Sq. Ft.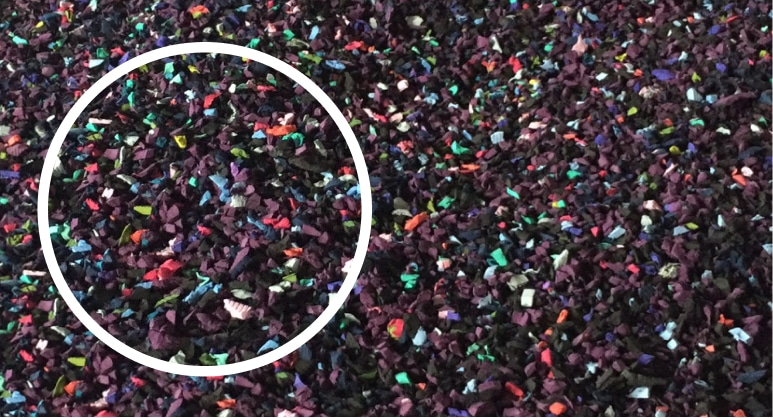 Change the life of your indoor or outdoor arena with our all-purpose horse arena footing additive. It's a cost-friendly option that's made from recycled yoga mats to reduce dust while cushioning your horse's every step.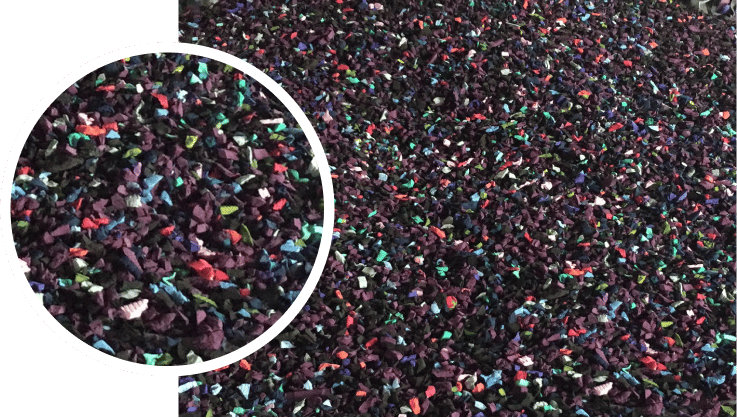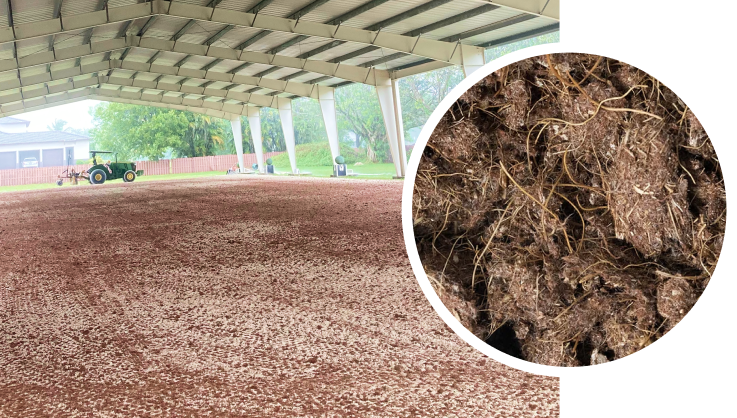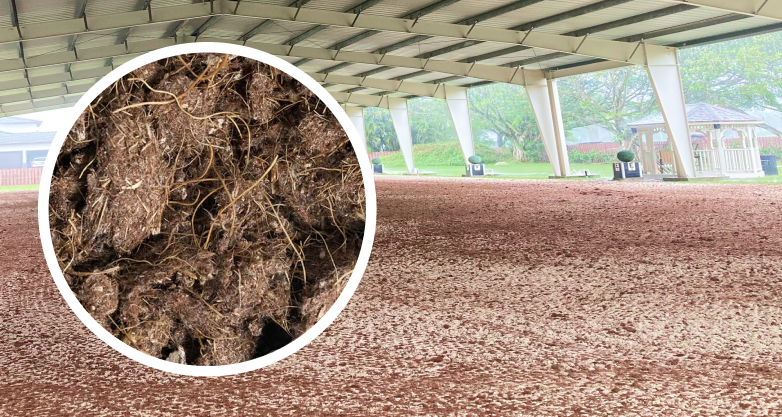 Noviun™ Fiber and Elastomer Footing
The 100% organic fiber footing blended with natural elastomers to reduce dust and concussion on tracks, arenas and pens.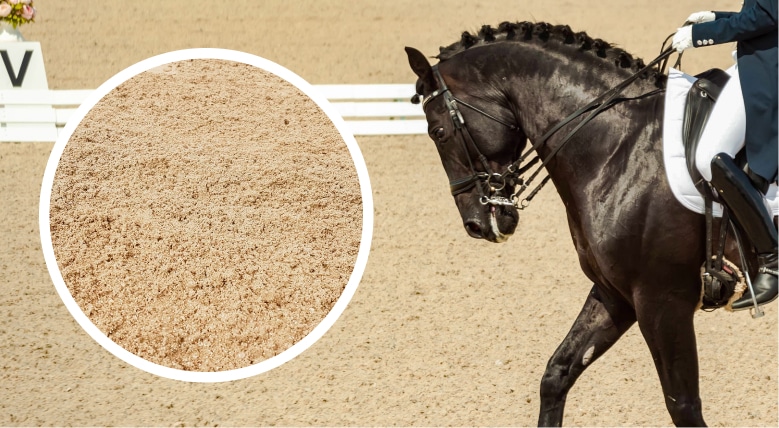 Never water your arena again with ArenaGreen. This revolutionary horse footing additive is completely dust-free and saves tons of maintenance time. Spend more time riding and enjoying your horse without the hassle.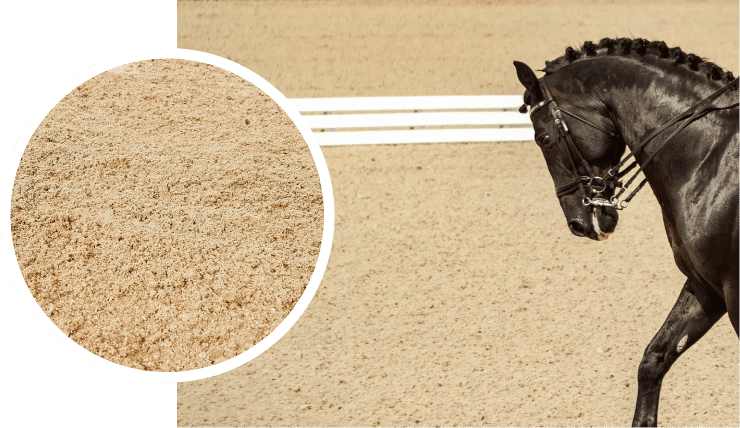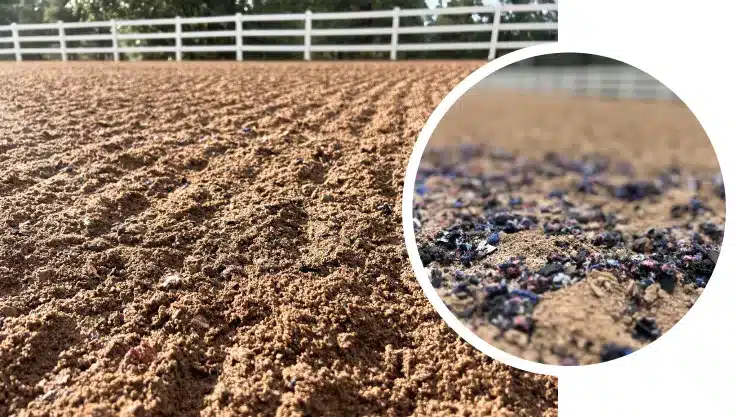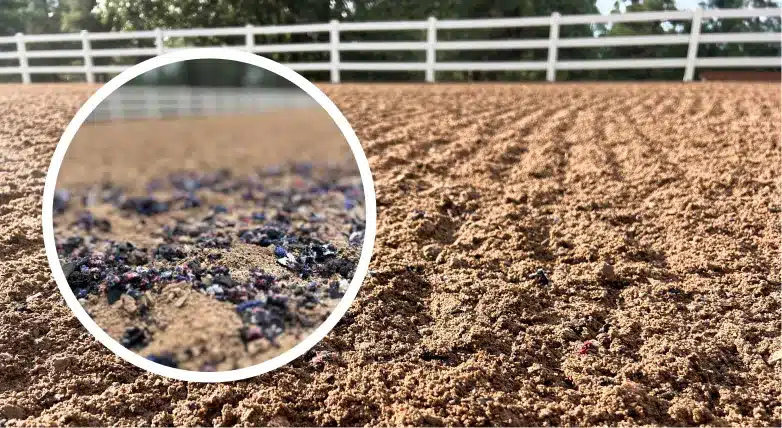 A revolutionary equestrian footing inspired by Nike technology, setting new standards in performance and sustainability.
Take Advantage of Dust-Free Benefits and More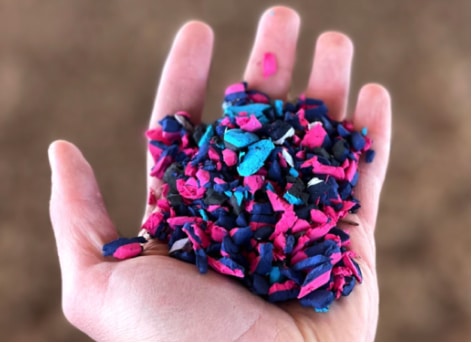 Softens the hoof's impact
Lessens the amount of dust
Reduces the amount of watering
Enjoy longer training sessions
Reduces compaction and lessens frequent injuries
Dramatically improves cushioning and energy return
Prevents freezing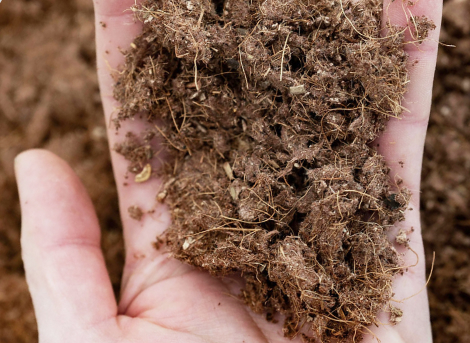 Noviun™ Fiber and Elastomer Footing
Indoor or Outdoor Usage
High Water Retention
Dust Reduction
Premier Cushioning and Stability
All- Weather Compatible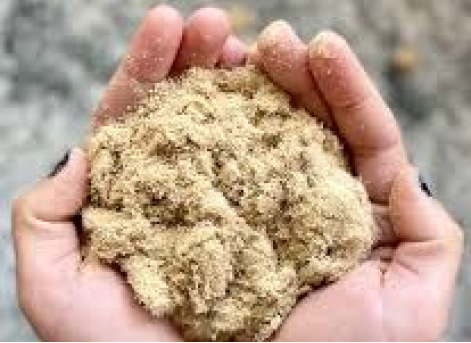 No dust
Eliminates the need for watering
Improved cushion
Eliminates the need for additional additives
Sits directly on arena base
Creates optimal sheer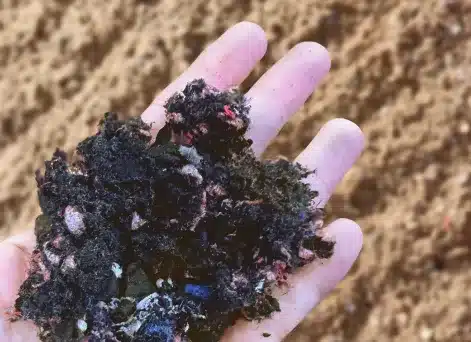 Easy install in 25lb bags
No specialized drag required
Optimal cushioning and traction for equine athletes
Enhances performance while ensuring safety
Retains moisture, reducing watering and dust
Indoor or outdoor use
Calculate How Much You Need
You can get a quote on dust-free horse footing from our equestrian specialists today. Fill out the form below, and we'll call or email you promptly.
Calculate the Amount and Cost
We take privacy VERY seriously. We do NOT SPAM or sell your information. By submitting your email and phone number, you agree to receive emails or calls and/or SMS messaging from Performance Footing about your inquiry. You can easily opt-out at any time
Suppress Dust with Safe Footing Products
Our top dust-free footing additives naturally protect you and your horse's respiratory health without added chemicals. They don't contain calcium chloride, magnesium, or other common culprits that cause medical issues, such as dry hooves. You can trust our safe footing products to put you and your horse first.
Also Try Our Sand-Binding Dust Halt!
Dust Halt™ coats individual sand particles rather than clump them together, so they absorb moisture on their own.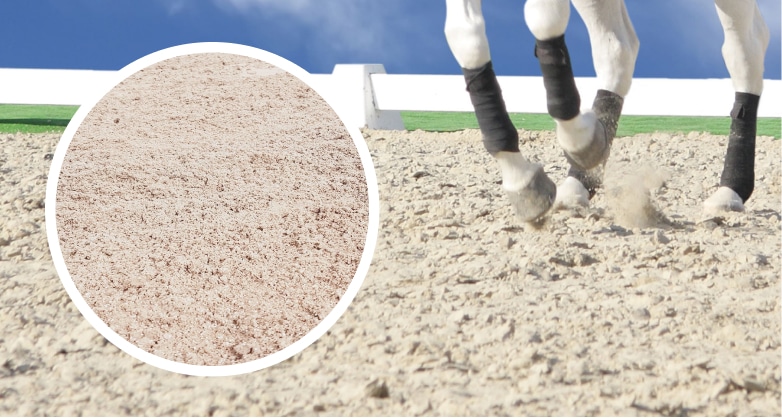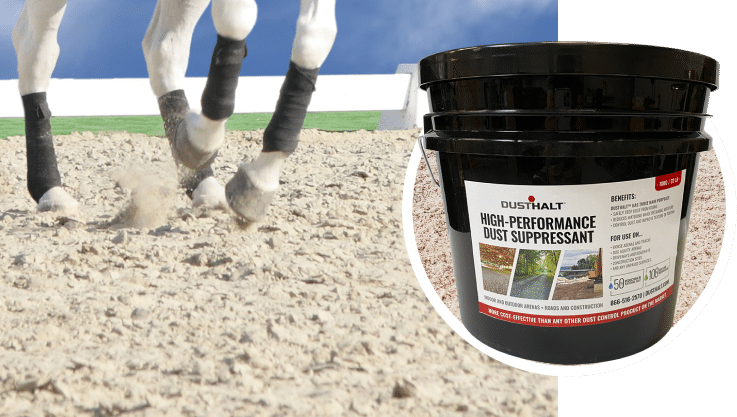 Dust Halt™ coats individual sand particles rather than clump them together, so they absorb moisture on their own. It's a great companion to our premium horse footing additives for the ultimate dust suppression. Plus, it gets the job done right at a competitive price to other dust products on the market.
Our premium dust suppression product reduces arena watering needs by up to 50%. A single treatment lasts 6-12 months, so you can breathe easy and train harder in your arena. It's eco-friendly and safe for your horses and for other riders.
Save with Dust-Free Footing
Dust-free footing products like FoamFooting™ are more affordable in the long run than dangerous suppression chemicals.
Buy yoga mat footing once to reduce dust and create smoother training sessions. Then, you can save money from not buying ineffective products over and over.
You and your horse can enjoy longer training sessions without the hassle of dust maintenance. Low-quality dust products require continuous use for minimal to no effect. However, FoamFooting™, PGT Footing, and Arena Green™ give back time naturally from footing that works.
"*" indicates required fields